Important Note 😍🎉
Finally we have shifted to our New Website, all database has been transferred to our new website. If you are a member of themeOforest then (Login with same details on PlugCart.net) or New Customer Kindly place your order on Plugcart.net 😍🎉
Verified from

VirusTotal

100% Original Product

and Virus Free.

Free New Version 

Lifetime On Single Purchase.
Price is in US dollars and included tax
Verified From
Products Are Purchased and Downloaded From Original Authors.

The File is 100% Completely Untouched and Unmodified.

Last Update: 04.03.2023
Version: 2.29.0
Secure Transaction
Your transaction is secure with the Stripe. One of the famous payment gateway
Virus Free
Our all items on our website are Virus free and tested with "McAfee Secure"
Timely Update
After publishing the new update from author we upload the latest file on our website
PRODUCT DESCRIPTION & REVIEWS
PowerPack Addon for Beaver Builder
PowerPack offers 65+ unique, creative, solution-oriented Modules. These modules will help you save time and build websites efficiently. All the modules offer unique functionality and let you build creative layouts that you won't find possible with standard Beaver Builder modules. From simple headings to complex login and registration modules, it has everything that you need for all kinds of websites.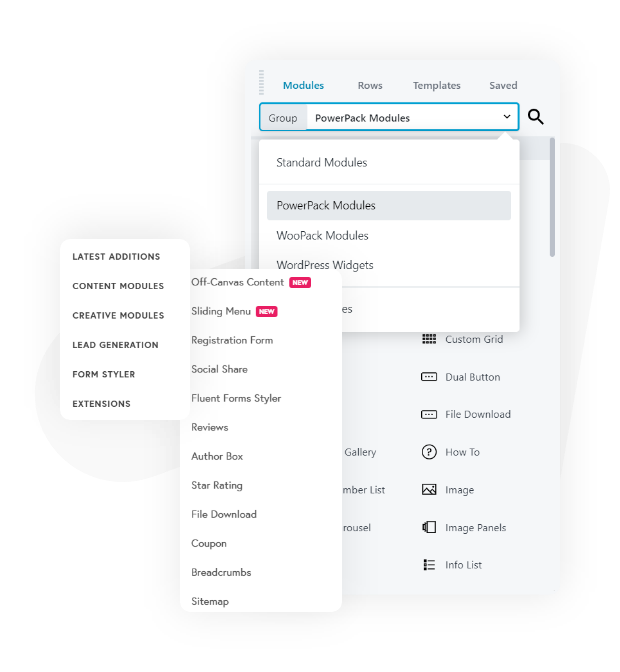 TEMPLATE LIBRARY
Build Beaver Builder Websites Faster than Ever
PowerPack is built to help you get things done quickly and easily. So, with its extensive template library, you can build custom page layouts in a few minutes. PowerPack Template Library consists of 200+ Section templates and 150+ Page templates. These templates cover a wide variety of businesses and content sections. So, you will be able to use it when building websites. Our existing customers love it.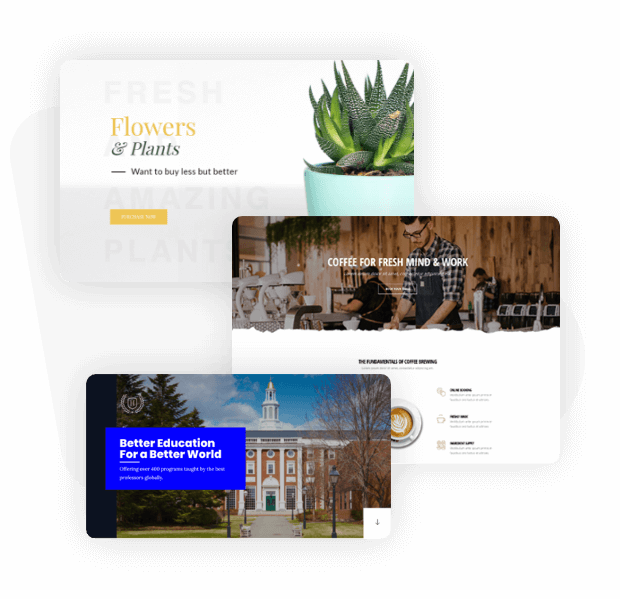 HEADER FOOTER BUILDER
Build Header Footer Layouts with Beaver Builder
Beaver Builder works great for building custom page layouts but why rely on a Theme for creating custom Header and Footer layouts? PowerPack offers unique functionality for building Header Footer layouts with Beaver Builder. So, you get complete freedom to design the entire website however you like it. It's perfect for websites that need custom Header & Footer layouts which standard WordPress Themes don't offer.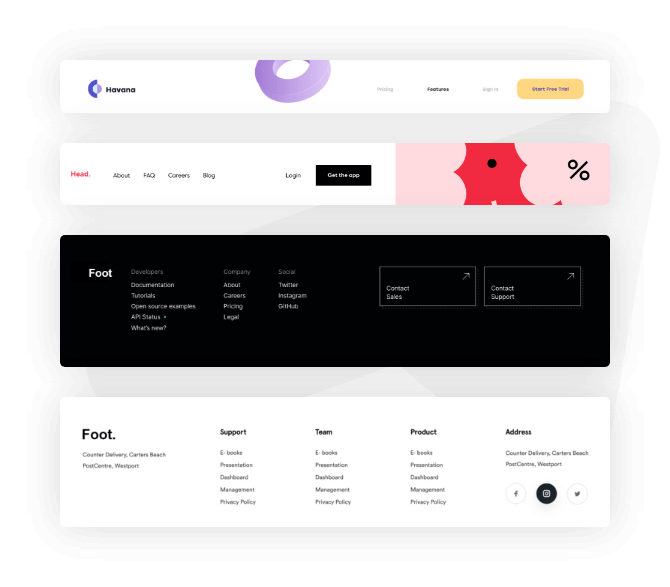 POWERPACK LITE FOR BEAVER BUILDER FEATURES
Row Separators: Tilt, Big Triangle, Triangle Left, Triangle Right, Small Triangle. Use these after accumulate great quantity breaks on your site.
Row Gradient Background
Info Box: Create content blocks with icon, heading, description, and call-to-action button/link.
Info List: Create list gadgets together with ikon fonts, heading, description, yet call-to-action button/link.
Column Effects: Round corners.
Contact Form 7 Module: Style your CF7 types from front end along effortless according to use layout options. No custom code required.
Dual Button: Create lovely name in imitation of work twin buttons.
Heading: Write yet create interest grabbing headlines with Smart Headings module.
Iconlist: Create list objects with over 2000 font icons or numbers for globule points.
Fancy Heading: Create beautiful chip to photograph heading, brisk heading along gradient, color, pop options.
Business Hours: Display beginning then finish hours along a range of styling options.
Divider: Add line, icon, image divider/separators in modules, rows.
Spacer: Manage greater interval within a number of elements about desktop or mobile units effectively along this module.
Fast loading, valid markup, SEO friendly.
Completely cell responsive.
Translation Ready.
Premium Features of PowerPack Addon for Beaver Builder
50+ robust modules – Forms, Tabs, Content Grid (with WooCommerce or EDD support), Modal Popup Box, Pricing Tables, Restaurant Menu, Testimonials, One Page Navigation, Headings, Content Tiles, Logo Grid & Carousel etc.
250+ lovely templates – Pre-made, professionally designed, transformation oriented page yet quantity templates because of Beaver Builder.
Toggle into Greyscale then Colored rank templates.
Dynamic template library among backend.
1-Click Preview over frontend for Beaver Builder.
Enhanced Search for modules.
Multisite support.
White Label Branding.
Unlimited utilization of patron or private websites.
Expert support.
Lifetime Package available.
Beaver Themer Ready
PowerPack workshop perfectly with Beaver Themer.
Multisite Compatible
Works flawlessly together with WordPress multi-site setup.
All BB Editions
PowerPack manufactory with Free & Paid variations regarding Beaver Builder.
Regular Updates
Regular updates because of higher convenience with WordPress.
Fast Loading
Your website loads quickly without somebody bulky & dirty code.
Mobile Friendly
Get pixel consummate designs to that amount are totally responsive.
Translation Ready
Translate PowerPack Beaver Addons to thine language.
White Label
Brand such in accordance with yourself whilst constructing your consumer websites.